course
learn how to create a GPT-3 chrome extension
A detailed and comprehensive course on how to build a GPT-3 Chrome extension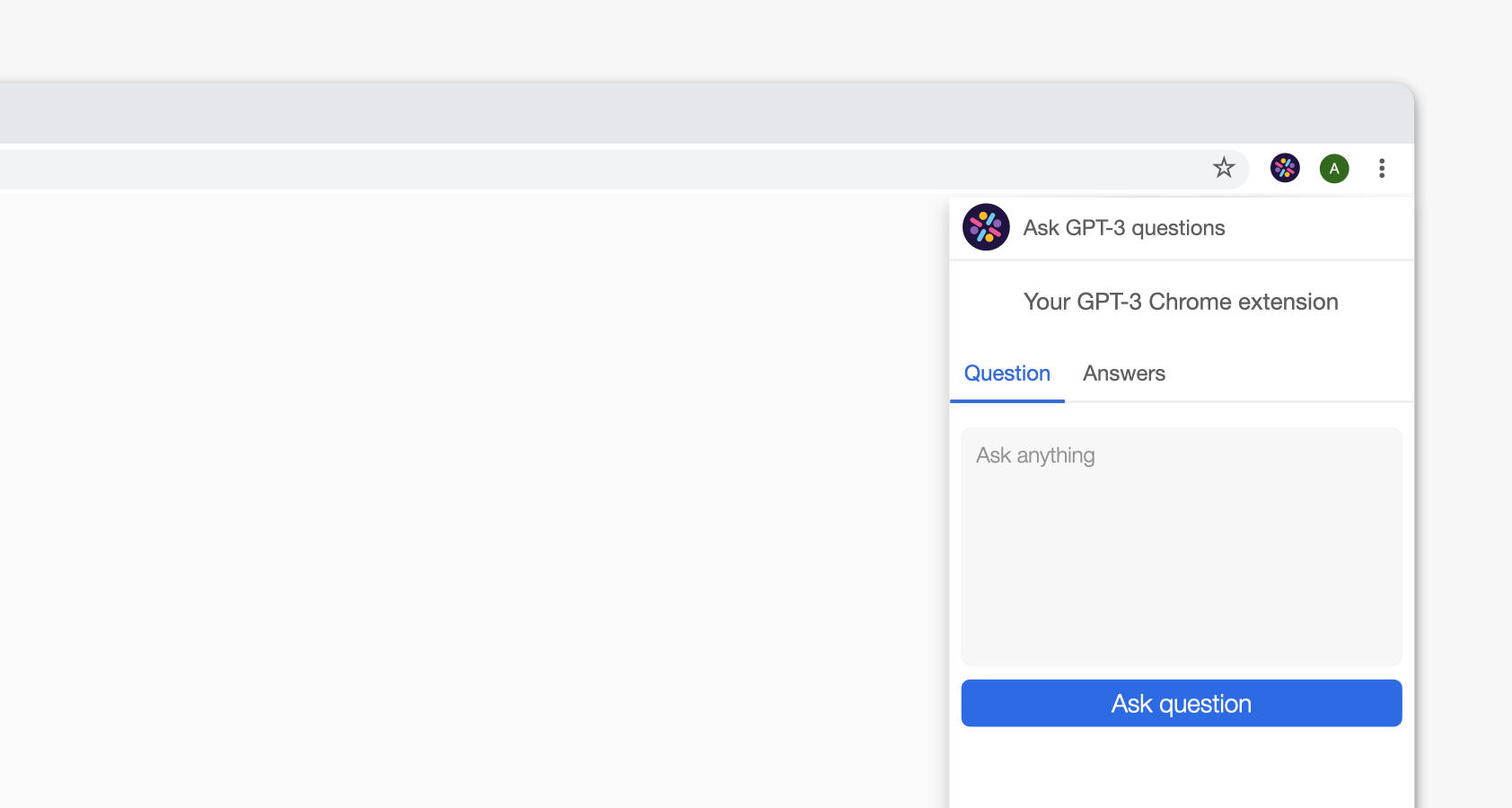 What's in this course?
In this comprehensive and detailed course I'll show you how to build a GPT-3 Chrome extension from start to finish in Javascript (ReactJS) and Python (optional backend).
I will build the app in real-time in front of you. The type of Chrome extension we will build is an input form for asking GPT-3 questions and receive answers.
Join the waitlist to get early access and be the first to know as soon as the course is live ⬇️
Contact Us
Commodo eget turpis at, elementum convallis elit. Pellentesque enim turpis, hendrerit tristique.